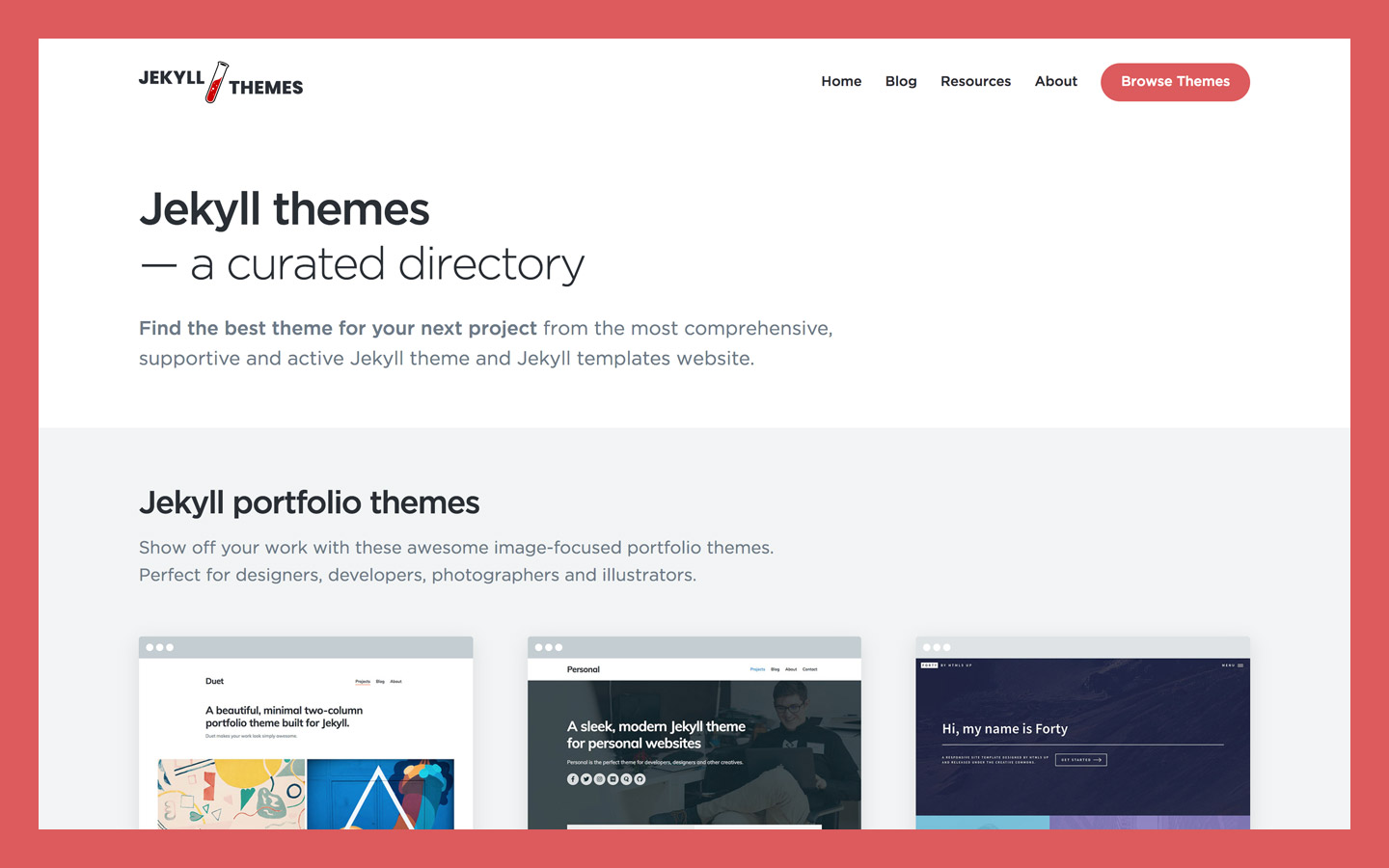 April round-up
21 April 2019
New on the blog – I'm going to do a monthly round-up of what's been happening in the world of Jekyll themes! The last month saw some big design and content updates, read on for more details…
Jekyll Themes design refresh
It's been on my to-do list for a while, and I finally found a week in March to give the site a pretty major overhaul – refreshing the design and adding some important new content.
Some of the highlights include: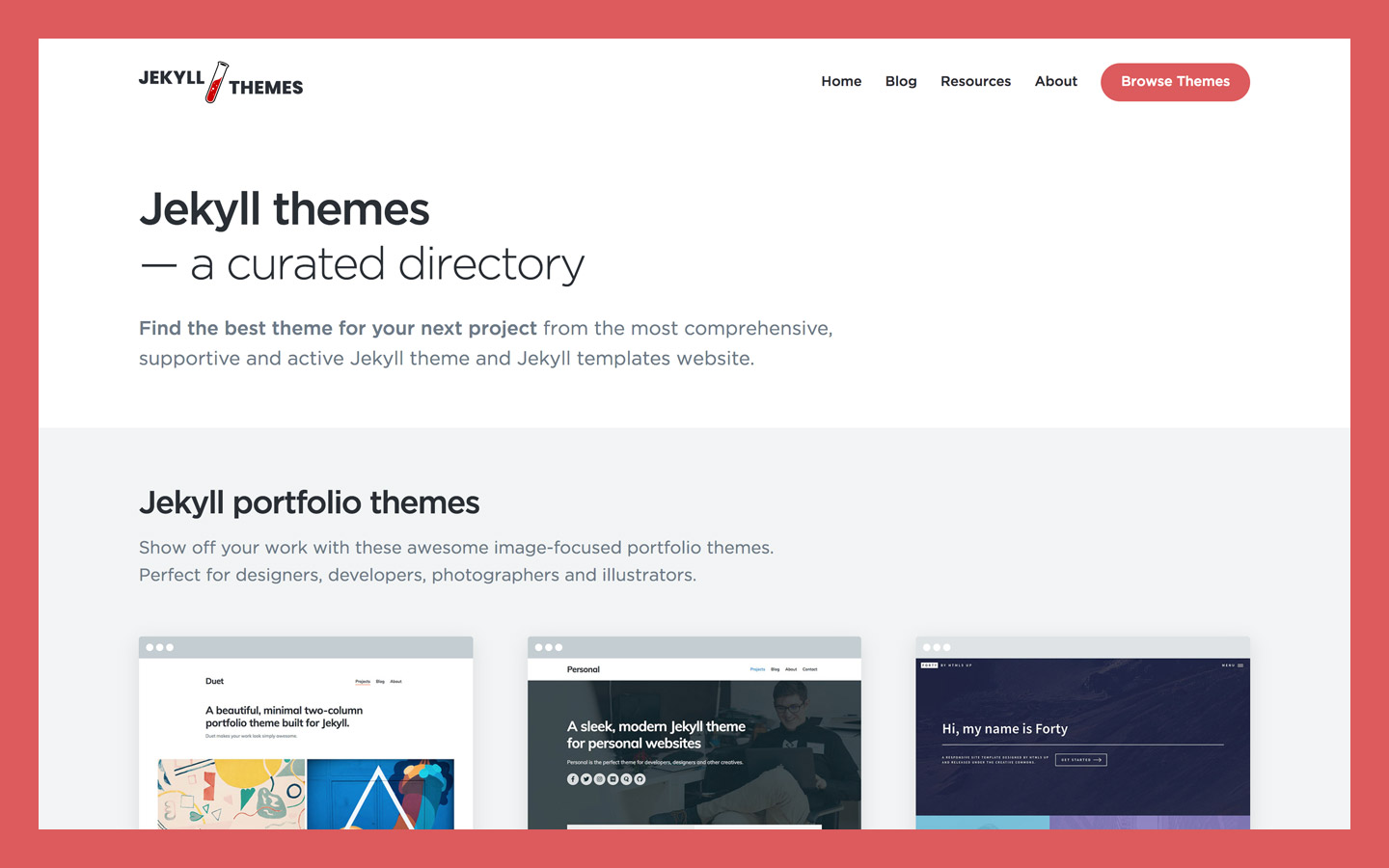 Re-organizing the home page
The home page is now organized by different types of themes – portfolios, blogs, landing pages, documentation and GitHub Pages templates. This replaces the old premium vs free themes, and I think it makes it much easier to find something you like!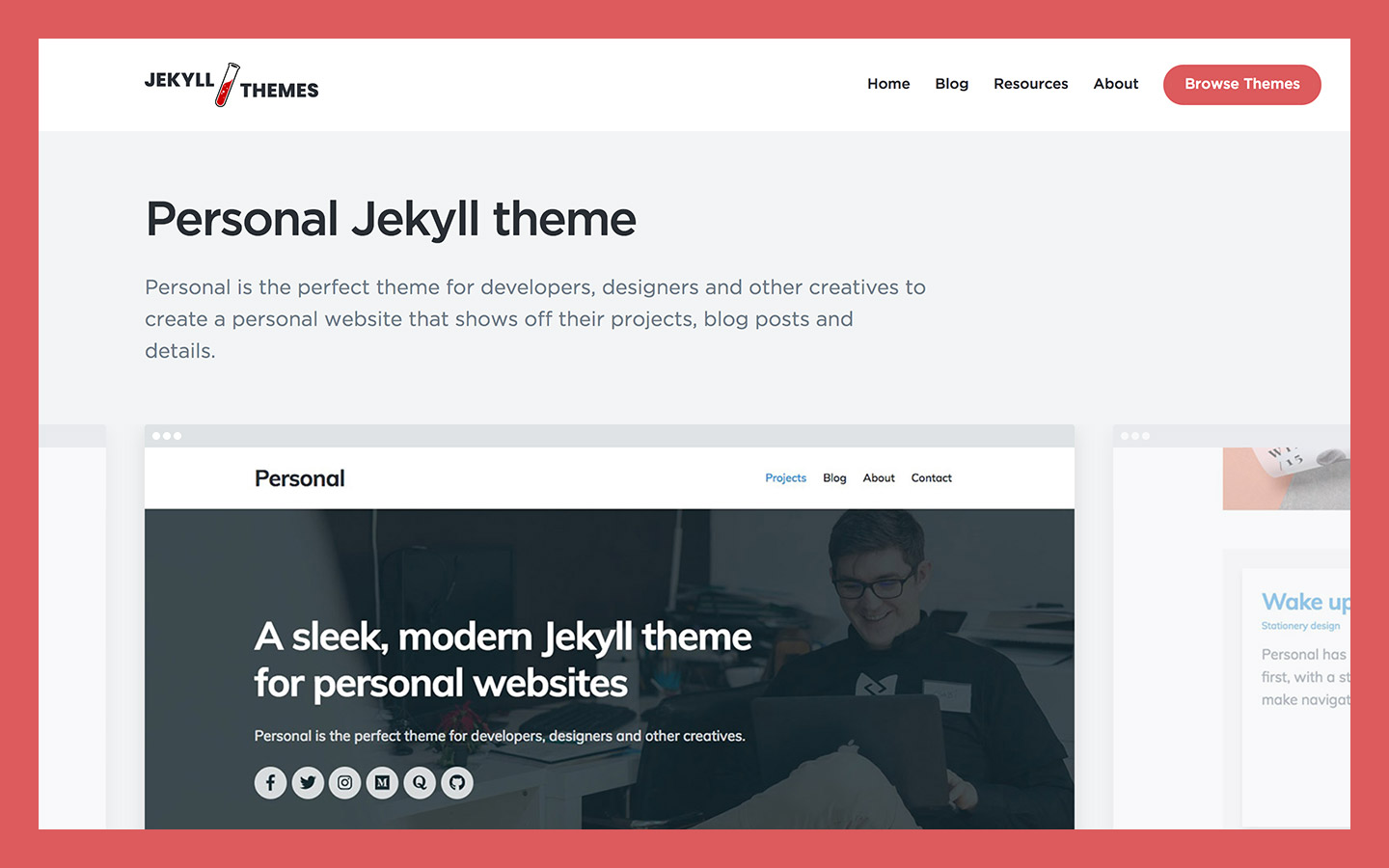 Individual theme pages
These now have a carousel of images, a clearer description section, and a fixed sidebar showing theme info and purchase/download options.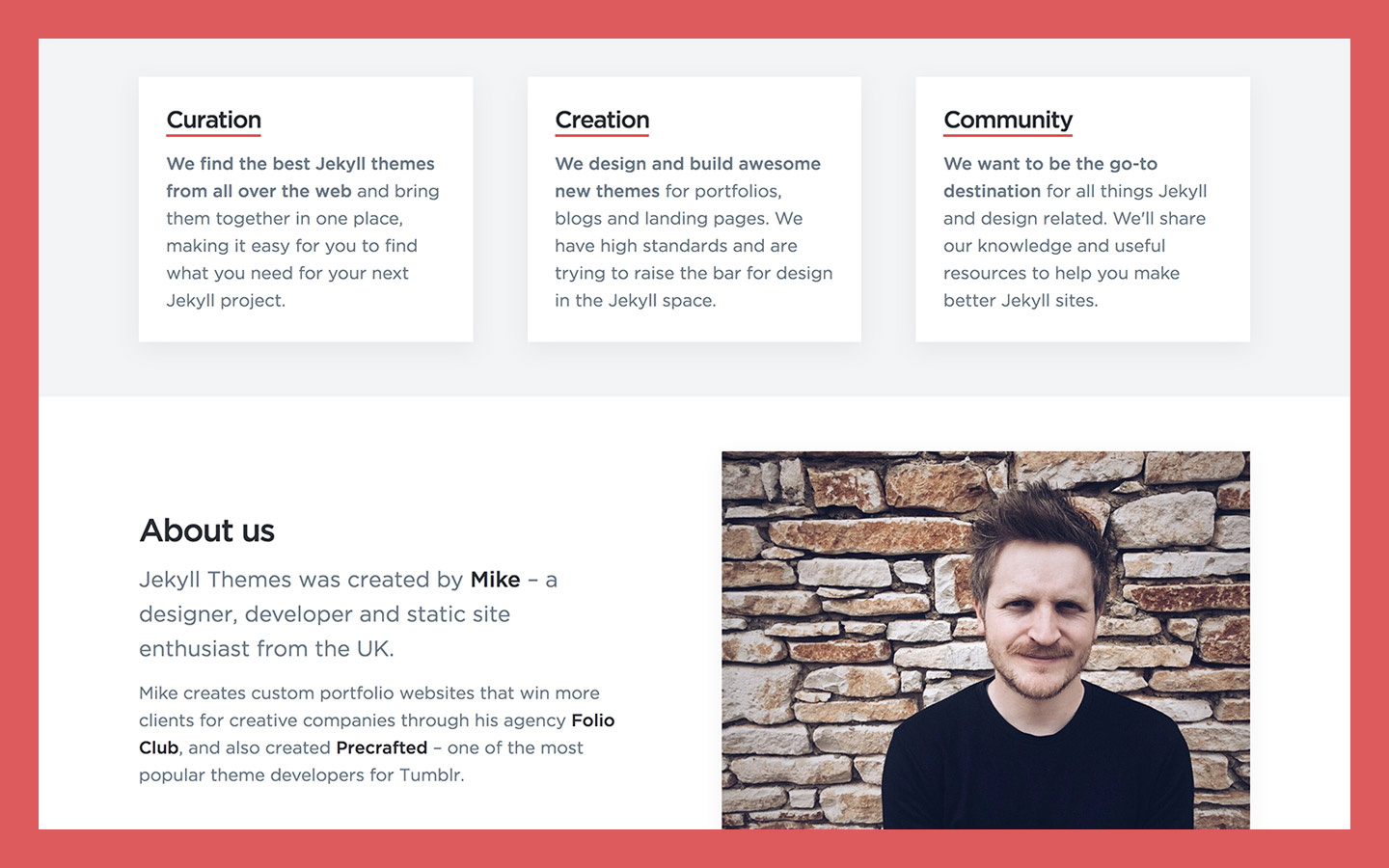 An About page
Finally, I have a proper 'about us' page, explaining what the site is for, who's behind it and how to get involved.
New Jekyll themes
I've added lots of great new themes to the site this month. Check out my favorite above: Curious, from our partner developer Just Good Themes.
Other new themes include a really interesting automatic landing page generator project, a theme inspired by author Christopher Hitchens, and a lovely documentation/knowledge-base theme.
New static site resources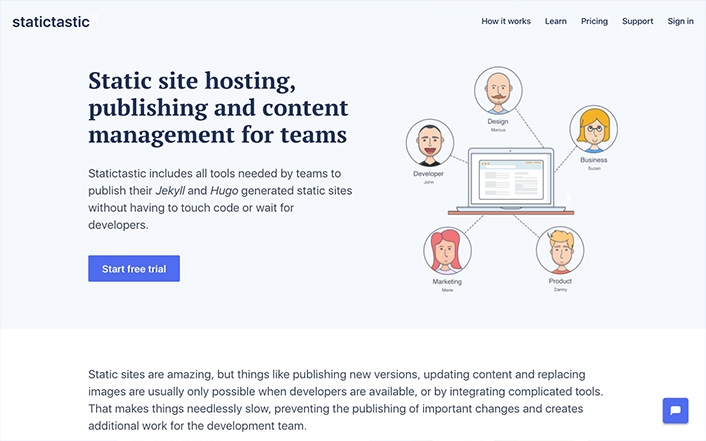 I've partnered with Statictastic to offer Jekyll Themes users a free 3-month trial! They provide all the tools you need to host, publish and manage Jekyll sites, so you can focus on what really matters: building and promoting your site.
I also added Static Bits to the resources section – if you haven't already, you should check out this super interesting podcast on static sites and the JAMstack!