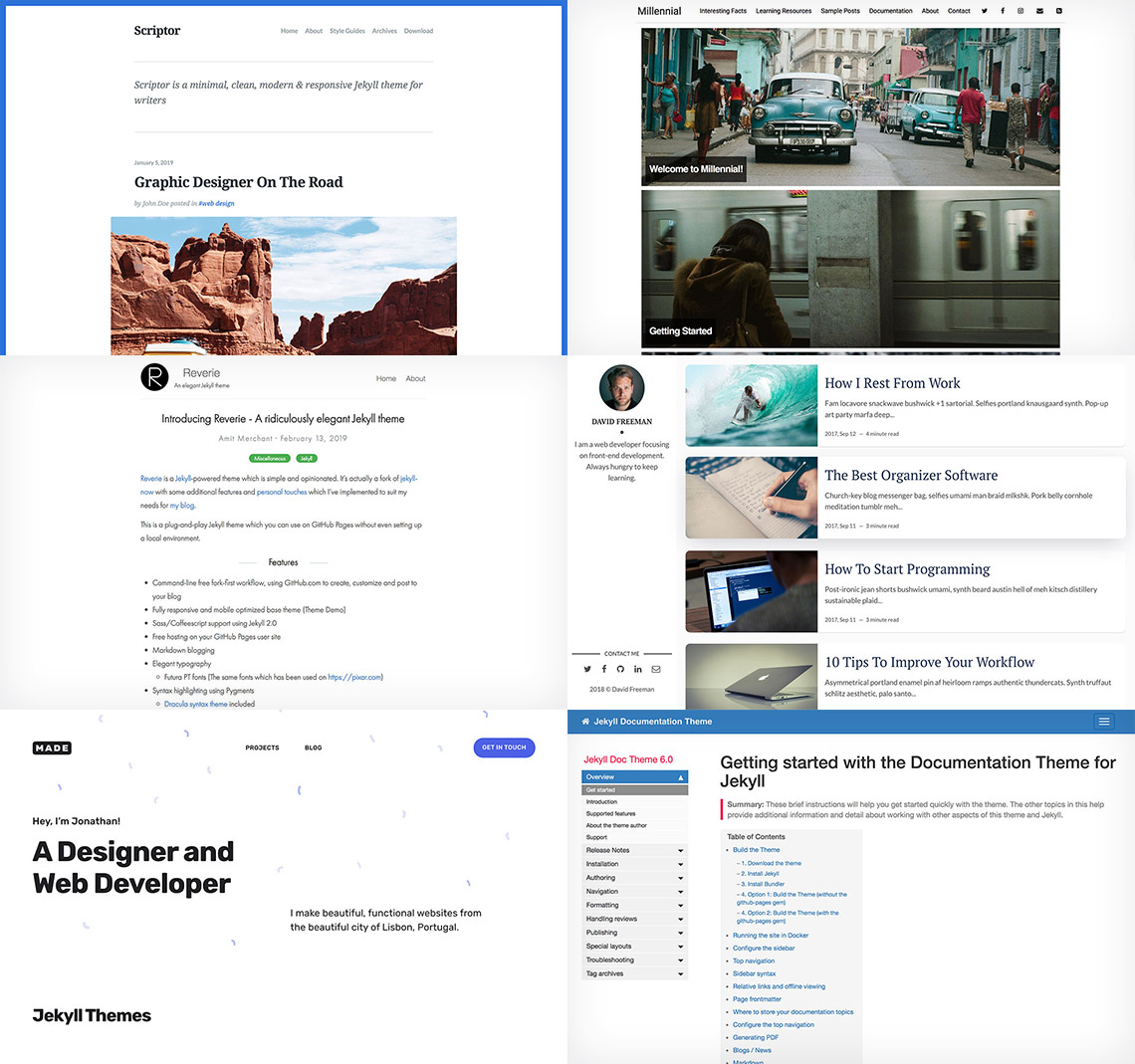 June updates on Jekyll Themes
23 June 2019
Hey there! This month I've added a bunch of new free Jekyll themes to the site…
Scriptor is a minimal, clean, modern and responsive Jekyll theme for writers, made by the awesome Just Good Themes.
Millennial is a minimalist Jekyll theme for running a simple, clean, content-focused publication site. Millennial was built to be 100% compatible as a GitHub Pages theme.
A Jekyll-based theme designed for documentation and help systems. The theme is built to accommodate documentation for multiple products on the same site.
Flexible-Jekyll is a simple and clean theme for Jekyll, with a fixed sidebar and large content area. Comes with a home page / blog listing template and individual post template.
Reverie is a Jekyll-powered theme which is simple and opinionated. It's actually a fork of jekyll-now with some additional features and personal touches. This is a plug-and-play Jekyll theme best suited to use on GitHub Pages without even setting up a local environment.
Sneak peek at a brand new theme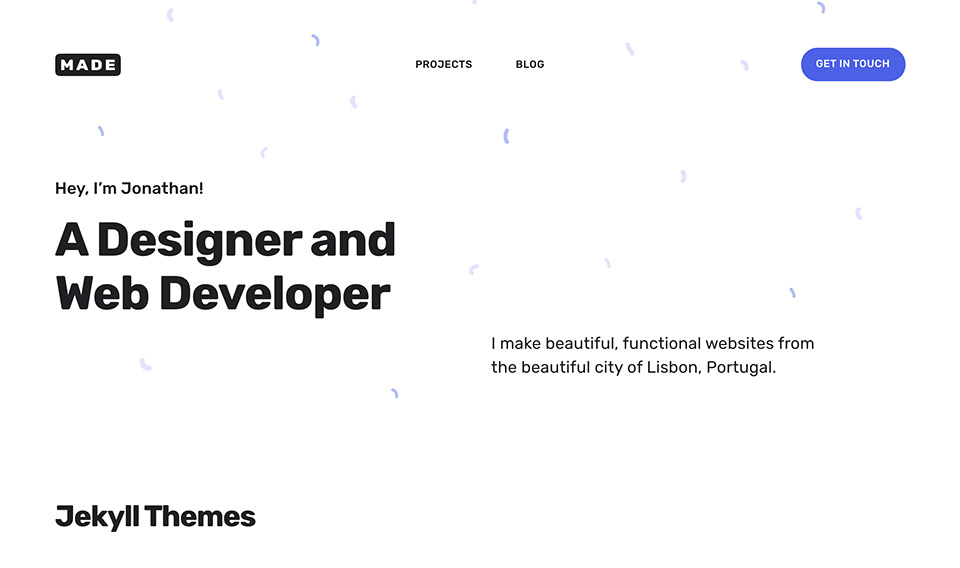 We're working on a brand new premium theme that's perfect for developers, designers and other creatives to show off a portfolio or their work as well as their latest blog posts.
Can't wait to launch this next month – hit the join mailing list button on the right to get updated when it's released!