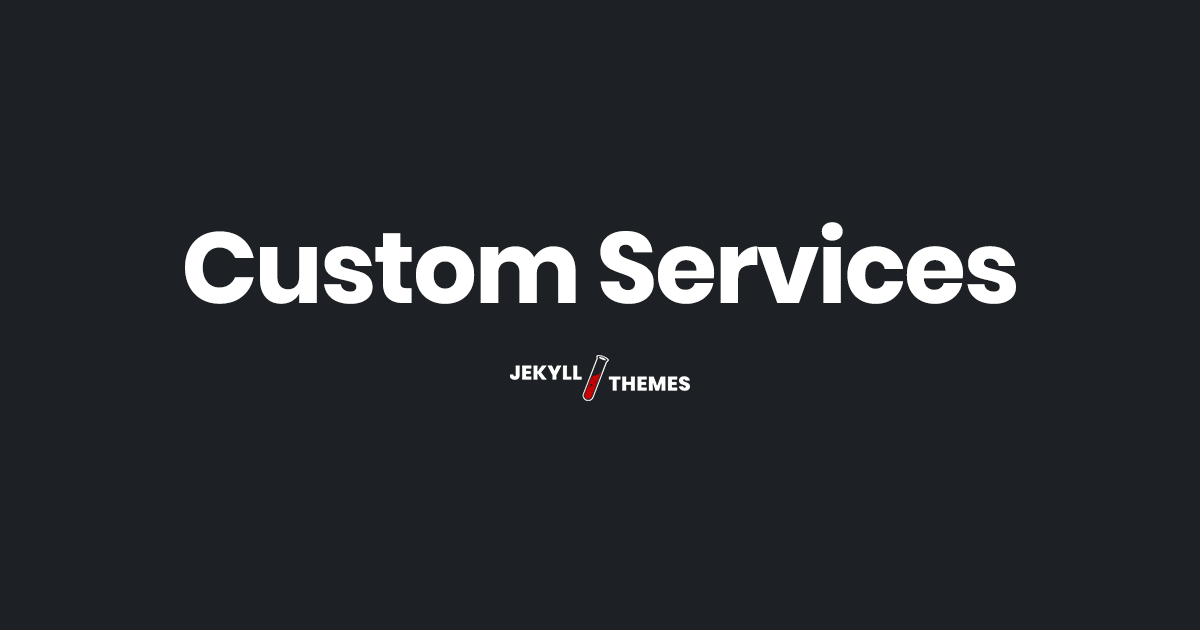 Jekyll Themes at your service!
20 May 2020
Need some help with your Jekyll website? You can now hire me to work on theme tweaks, done-for-you website setups, and completely custom themes.
I'm offering three levels of service to help get your project un-stuck:
small theme tweaks and customizations
Jekyll Kickstart: done-for-you website setup
completely custom made themes
Check out the new Services page to find out more.